Do you want to make your own unique themes for your phone..?? Without the knowledge of mobile programming, you can easily do this.
You can also get thousands of themes from other websites for free.
Go to ownskin.com & register there. Registration is absolutely free. Login to your account & start creating your themes.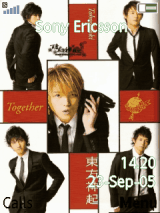 There are also more website like www.zedge.com which provides similar service. You can also get millions of photos , videos , games uploaded by the users.